Iowa's plan to stop Michigan's Jabrill Peppers? Nothing special
IOWA CITY, Iowa — Locating Michigan's Jabrill Peppers can be a lot like looking at a "Where's Waldo" book. He could be standing anywhere when the Wolverines take the field.
Opponents are forced to play this game. But it's one Iowa quarterback C.J. Beathard won't take part in. The Hawkeyes' plan for combating the most unique talent in college football is to treat him like any other Wolverines player.
"Instead of looking at who it is out there, we expect it to be blockers out there or we expect the receivers to get open," Beathard said.
Iowa knows all about what Peppers can do. The Hawkeyes gushed over the athleticism and playmaking ability that makes him a Heisman Trophy candidate. A 6-foot-1, 205-pound linebacker who can line up at cornerback, on offense and return kicks impresses them.
But they aren't going to let it impact what they do. Iowa will still be Iowa. If winning requires going straight through Peppers, so be it.
"I mean it doesn't matter who it is at that spot," Beathard said. "Obviously, he's a talented player, but I think we aren't scheming off of running away from Peppers."
It may not be the best idea to go right at him either. Peppers may be the only player in the country capable of altering the outcome in all phases of the game.
He leads Michigan with 13.5 tackles for loss and seven quarterback hurries. He's second on the team with 53 tackles and 3.5 sacks.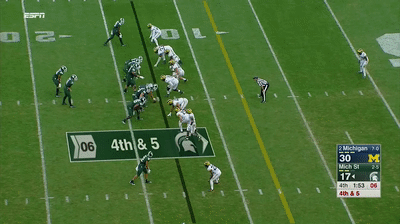 Peppers is one of the most dynamic return man in the country. He's fourth nationally in punt returns, averaging 17.1 yards, while also averaging 26.0 yards per kickoff return.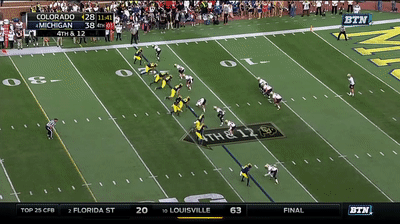 He lines up at quarterback in the Wildcat, adding a unique wrinkle to the Michigan offense, rushing for 150 yards and three touchdowns.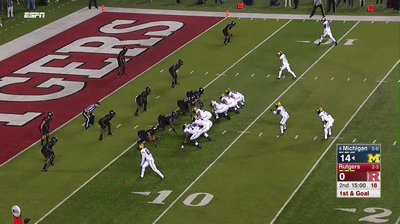 "He's a really dynamic return guy, but he plays great on defense, and he's a threat offensively, too, so he's a tremendous football player," Iowa coach Kirk Ferentz said. "That's such an unusual combination, especially where he plays on defense. He's down in the box. So I've never seen anybody that did that and then returned kicks and punts and looked like a corner or safety back there."
Peppers is special, but Iowa won't treat him as such. The Hawkeyes will bring the same gang tackling mentality to wrapping up Peppers as they would to any ball carrier.
"Just being in our fits and when he comes into the game just being ready for it," Iowa linebacker Ben Niemann said.
The Hawkeyes know what is coming when Peppers enters on offense. Michigan will run the ball. Peppers has yet to register a passing attempt out of the Wildcat. Knowing what is coming and stopping it are two different things. Peppers is averaging 8.8 yards per attempt.
"We really are going to have an idea of what we are going to get," Niemann said. "They want to run the ball."
Iowa cornerback Desmond King and Peppers are cut from the same cloth. Both play in the back seven on defense and are threats when the ball gets in their hands. King knows firsthand the advantage that can provide.
"As a team I feel like that gives them an advantage to open up the playbooks and get him where he needs to be to make plays," King said.
He can jump-start the offense with a run. Peppers can flip field position with a big return. His ability to lineup anywhere on defense can disguise Michigan's coverage. He stresses opponents, but Iowa is relaxed. The Hawkeyes won't treat Peppers like a star. Time will tell if it's the right move for the upset-seeking Hawkeyes.
"We are going to run our offense, run our stuff and we aren't going to (look) for a certain player," Beathard said, "even though he is a talented player. We are going to do 'us.' "