At second glance: Breaking down where Iowa quarterbacks stand after spring game
IOWA CITY, Iowa — The spring game serves as a snapshot of where a team is entering the summer. It's just a glimpse, a small sample of the 15 practices, but the picture provided by quarterbacks Tyler Wiegers and Nathan Stanley on Friday night was blurry at best.
| | | | | | |
| --- | --- | --- | --- | --- | --- |
| Name | Completions | Attempts | Yards | TD | INT |
| Tyler Wiegers | 12 | 23 | 99 | 0 | 2 |
| Nathan Stanley | 6 | 17 | 13 | 1 | 1 |
Neither quarterback stood out while splitting time with the starting offense. Each generated only 1 touchdown drive, thanks to short fields following interceptions.
Part of the issue was what wasn't there. The passing game was a problem last season as receivers struggled to get open. Top receiving target Matt VandeBerg missed spring ball after re-injuring a foot he broke last September. Also, Iowa held out wide receiver Jerminic Smith from the spring game due to academic issues.
Wide receiver was thin and tight end was deep this spring. The roster construction played a role in how the Hawkeyes attacked through the air on Friday night. Short passes were prevalent.
That doesn't change the fact that the QBs left a lot to be desired. Neither moved the offense with any consistency. Stanley didn't convert a single first down in nine series. Wiegers had 8 in parts of 10 series.
The quarterback play wasn't stellar, but there was plenty to learn about the position battle from the spring game. Let's break down the film.
Wiegers' highlights
Wiegers outplayed Stanley. He did it by taking the plays in front of him. His 52.2 percent completion percentage topped Stanley by about 17 percentage points because he occasionally found his secondary or checkdown options.
He also connected on 4 passes of at least 10 yards. It was a big reason why Wiegers moved the offense with a little more regularity than Stanley.
One of his best throws came in the third quarter. He lined up in the shotgun. Tight end Jon Wisnieski stood up at the end of the line of scrimmage and ran 8 yards before crossing into the middle of the field. Wiegers hit Wisnieski for 16 yards. It tied for the longest reception of the night. This is the kind of pass Iowa needs its quarterbacks to make.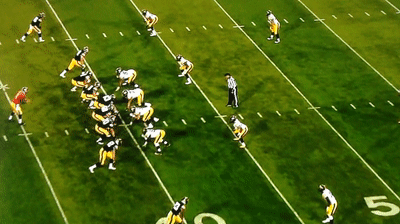 Wiegers' interceptions
Accuracy was a problem at the Valley Stadium open practice in early April. It was a problem again when Wiegers got in trouble on Friday night.
His first interception, on his second series, was an overthrow. The same issue crept up at a really bad time on his second interception.
At the end of the first half, tight end Noah Fant ran a vertical route with a defensive end in coverage. This is the kind of mismatch Iowa wants to exploit. Fant is open. But Wiegers gets the pass off late and overthrows his target. Safety Jake Gervase runs down the errant toss and takes it for a 59-yard touchdown.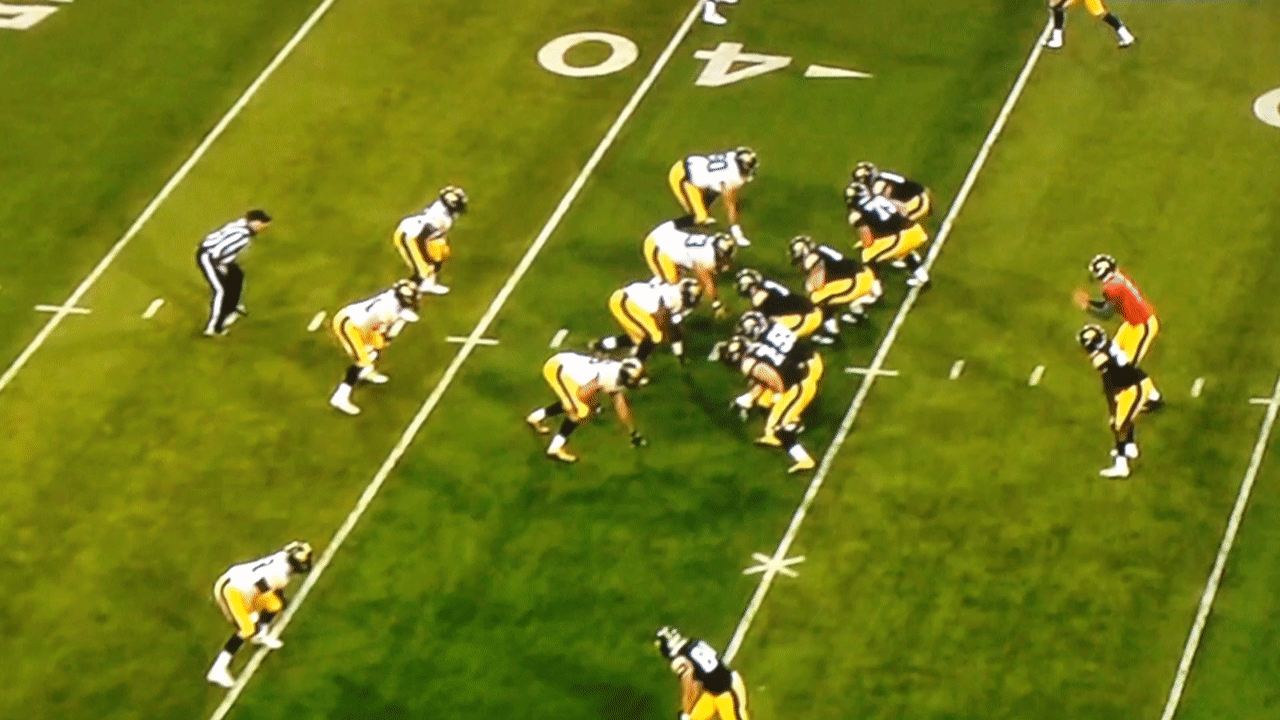 Coach Kirk Ferentz wanted to see how his quarterbacks performed in a 2-minute drill. Neither did well. Stanley put together a quick 3-and-out before Wiegers threw an interception. Both quarterbacks had the chance to leave a good impression. Neither capitalized.
Stanley's interception
Stanley's spring game was a worst-case scenario. He struggled throwing the ball, completing only 35.3 percent of his passes. The offense didn't help him, either. The bigger rushing plays happened with Wiegers under center.
Not much went right for Stanley, and it's why he seemed to end up back on the sidelines shortly after he went onto the field.
Gervase picked off Stanley by sitting on a pass intended for wide receiver Nick Easley on a crossing route. The pass hit Gervase perfectly in the numbers.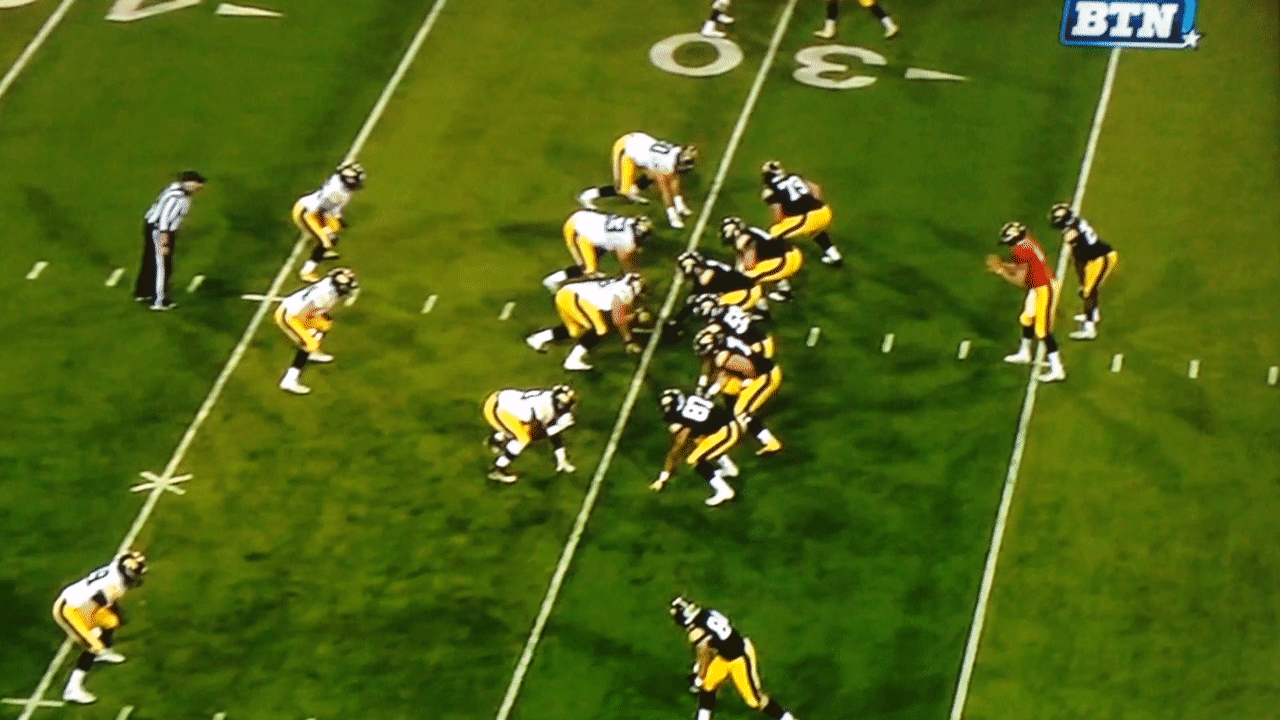 Stanley's highlights
Stanley threw a touchdown pass, but it was a basic, quick pass to wide receiver Devonte Young on the line of scrimmage in the slot. Young wiggled free from a defender to get into the end zone.
Stanley's most impressive throw came on an incomplete pass. Iowa called a play-action fake to start Stanley's third series of the second half. Wide receiver Adrian Falconer created separation on a post-corner route. Stanley put the ball where only his receiver could catch it and Falconer dropped it.
The play highlights Stanley's physical skill set and gives an indication of why he claimed the backup spot last season and entered spring the favorite to replace C.J. Beathard. Unfortunately, those kind of throws were few and far between on Friday night.
Bottom line
The quarterback competition will extend into preseason camp. Ferentz said he would flip a coin if forced to pick a starter in April.
It's best for everyone that the Hawkeyes won't make a decision until August. Wiegers and Stanley know Friday's play won't cut it in the regular season. Neither is a finished product, and both have a summer to work on the issues that kept popping up during the two open workouts this spring.
It is imperative that they make significant progress over the next three months. Passing game success will depend on it.